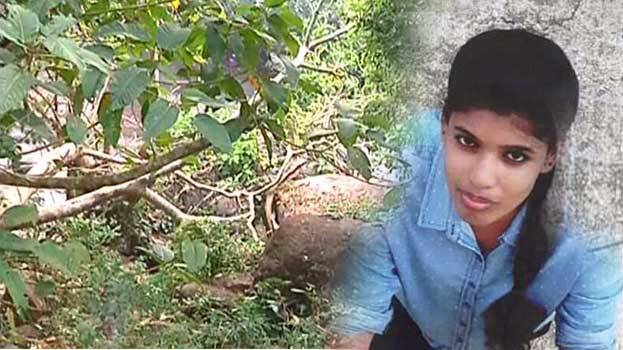 CHALAKKUDY: Police have arrested a man who allegedly killed a Plus Two girl by stabbing her inside a car and threw the body into a tea plantation in Tamil Nadu for spurning his love.

The dead has been identified as Ernakulam Kalooor Thanippilli house resident Vinod's daughter Gopika aka Iva (18).

The arrested person is the girl's lover and Vettoor native Safar Shah (26). The arrest was carried out by Shekkalmudi police.

Safar Shah is a driver in a car shop in Kundannoor. She had gone to Tamil Nadu with the girl via Chalakkudy. On Tuesday 6:30 pm when the car crossed the Malakkappara Check post, Ivan was in the front seat of the I 20 car.

Later, when the car was stopped by Shekkalmudi police at Aliyar region for routine checking, only the youth was found inside the car.
Police turned suspicious after they saw blood stains inside the car.

On questioning, he confessed to killing her at Varattuppara and dumping her body in the tea plantation. Later, the police arrested her and searched the plantation for the body.

The body was found at around 1:30 am on Wednesday and her parents were informed. After the inquest at Valppara government hospital, the body was sent to Ernakulam for post-mortem.

It is learnt that the Evan and Safar Shah were in love for the past one year. Evan ended the relationship after coming to know about his bad habits and ill behaviour.

On the day of crime Safar Shah had taken along the girl with him, under the pretext of patch-up efforts.