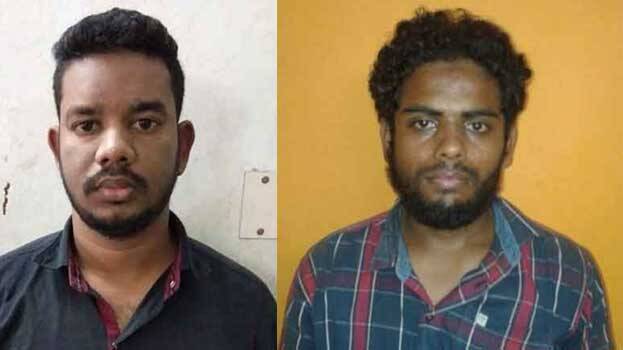 THIRUVANANTHAPURAM: The police is interrogating a native of Poonthura related to the death of ASI shot dead while on duty at Kaliyikkavila checkpost. The Fort Police is questioning him. He is believed to have an involvement in an explosion case before. The police obtained information that the accused in the killing of the ASI has some terrorist links. Tamil Nadu DGP has reached Kerala for further investigations related to the case.
There were intelligence reports that they had planned an attack in Kerala and in Tamil Nadu. Thoufik and Shameem who shot dead the ASI are the main brains assigned for the task. Wilson, a native of Marthandam and an ASI of Kerala-Tamil Nadu checkpost of Kaliyikkavila was shot dead by the two.
The two are in the age group of 25-30. They are 5.5 feet tall and are equally fat. Anyone who gets an information about them has been asked to report to the state police chief's control room. Their phone number is 0471-2722500, 9497900999. The state police chief announced a reward for those providing information to locate them. The DGP has mentioned that details of those giving information will not be revealed. The Tamil Nadu Q branch has warned that a team belonging to Tamil Nadu having links with terrorists have entered Kerala.
Meantime, a search has been intensified to nab the two who shot dead the ASI. The two has reached Kerala in a car with the number TN 57 AW 1559. A message has been sent to all police centres in Kerala asking to contact them if any information is obtained about the car.
The police also issued extra caution as they have entered Kerala soon after killing the ASI. The police has requested to send the pictures and videos of the car if obtained to their Whatspp number 9497980953. The Tamil Nadu DGP has reached Kerala to hold talks with Kerala DGP related to the killing of the ASI.