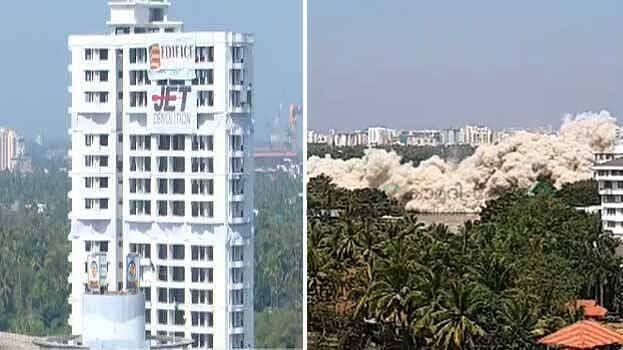 KOCHI: Holy Faith, one of the four flats scheduled for demolition as per an SC order for CRZ violation, has been razed to the ground through a controlled implosion. Holy Faith went down at 11.19 am after three sirens. The siren was delayed from the scheduled time as a helicopter of the Naval Force was surveying the area.
The flats went to the ground within seconds of the implosion. A cloud of dust smoke covered the area after the implosion.
Holy Faith is the first flat in Kerala that was demolished through implosion. Edifice, tasked with the first demolition carried out The next implosions will be carried out in Alfa Serene 1 and 2 by Vijaya Steels.