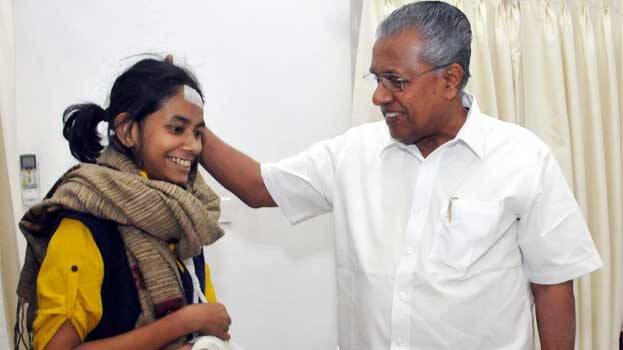 In a post of Facebook, Chief Minister Pinarayi Vijayan showered praises on JNU students' union president Aishe Ghosh. The Chief Minister's Facebook post came after meeting Aishe at Kerala House in Delhi on Saturday.
"JNU is on a legendary protest against the Sangh Parivar. They thought that assault can stop the resistance. Her eyes show the strength of the protest staged by students in JNU campus. The protest was without any compromise. I wish the best for this protest for justice," wrote CM in his Facebook page.
Aishe Ghosh visited Pinarayi Vijayan at Kerala House when she was on the way to the hospital.
Pinarayi Vijayan also took to Twitter and expressed solidarity with JNU students.
"Met the JNUSU president Aishe Ghosh. Expressed our solidarity to the students who are fighting for justice. Enquired about the condition of injured students. We believe in their resolve. Their fight will not go in vain," tweeted Pinarayi Vijayan.