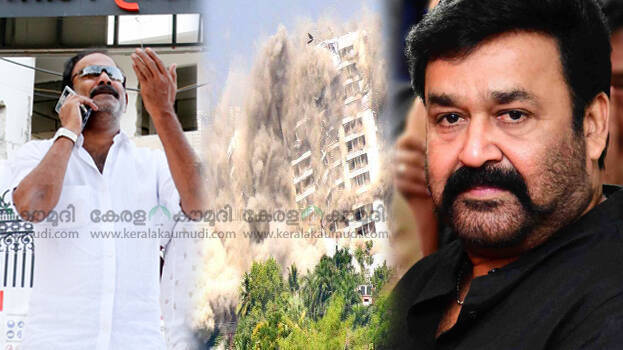 KOCHI: Many including film personalities owned flats in one of the four residential apartments razed down in Maradu in compliance with the last year apex court order. Actor Soubin Shahir, directors Major Ravi and Blessy and actress Ann Augustine were among them. Many stayed away from the area as they didn't want to see the demolition of flats in which they have been staying for years.
Actor and director Major Ravi said that although there is great sorrow in the demolition of the flat, we will come back. This is a place where we all lived together as a family for ten years, he added. He said the first shot of his film Karmayodha with Mohanlal in the lead role was shot on the terrace of the collapsed H20 Holy Faith.
'Whatever be the case, we will all stay together till the end. We are determined on it. This is the land we all own. A special request will be given to the government to recover it. We will see whether we can construct a house and stay here itself. If it fails, we will try to stay together at some other place. We were all so close. This tragedy is not because of us,' he said.
All those who sanctioned it concealed the facts from us. It was only lastly that we realized we were being cheated. This soil is ours. We are sure we will be back someday, he said.