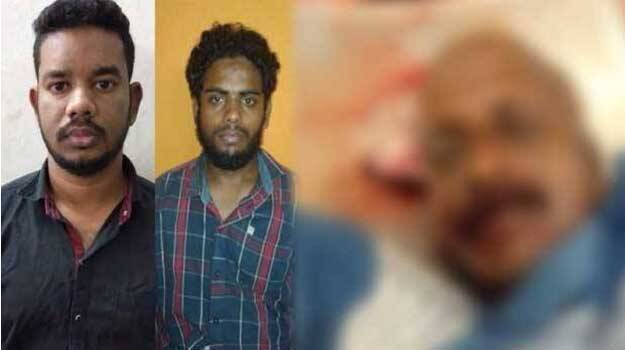 THIRUVANANTHAPURAM: The main accused in the murder case of SSI Wilson at Kaliyakkavila check post on Kerala-Tamil Nadu border has been arrested. Abdul Shameem and Thoufeek suspected to be the main accused was arrested from the premises of Indrali railway station in Uduppi, Karnataka by the Tamil Nadu Q branch. Wilson who was on duty was shot dead Wednesday night.
The accused had terrorist links. The two are among the 12-member team who achieved weapon training from an undisclosed location in North India. Shameem was involved in the murder of Hindu Front leader Suresh Kumar in Chennai. The accused were identified from the footages of a CCTV installed in a mosque near the crime spot.
A look out notice was issued for the accused. The pictures of the accused were sent to all police stations of the country. Two from the team were arrested earlier.
Indian National League functioning in Tamil Nadu is behind the murder. Shameem and Thoufeek are members of the organisation. The murder was in vengeance for nabbing some of their members by Tamil Nadu Q branch.
Ijaz Pasha who gave gun to the accused was arrested yesterday. The main culprits were arrested six days after the murder.