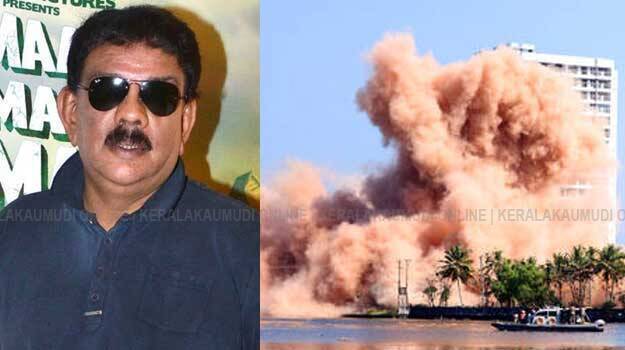 Noted film director Priyadarshan has come out with his responses on the demolition of Maradu flat in Ernakulam:
His FB post:

"If Maradu flat demolition had been a film, I would have made a small change in its climax. I would have tied the officials who gave sanction to build the flat and the political leaders who joined hands with them, to some place inside the same flat and demolished it..

In the film Mithun I directed, there is one such scene… What I said about Maradu is another version…

The flats were the ones that were bought after banks and corporation gave permission subsequent to the examination of all the documents. And the buyers were not the ones who had forged documents.

Will there be MLAs and Ward members who can't understand the fact that the buildings rising on their own land are violating the law. At least they should have noted it when the building was rising. Therefore we can't blame anyone if he wishes for a cinematic climax… After years of legal fight, corrupt officers may land in jail but what about the corrupt political leaders?