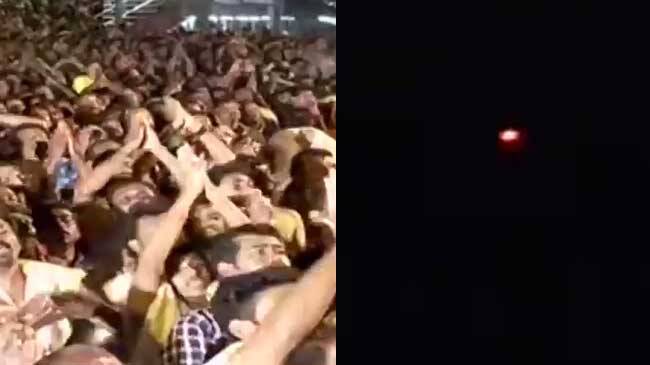 SABARIMALA: Tens of thousands of Lord Ayyappa devotees witnessed the auspicious 'Makarajyothi', the divine flame sighted atop Ponnambalamedu, the hill facing the shrine, as part of the annual festivities. The Sannidanam reverberated with Lord Ayyappa hymns as the portals of the sanctum sanctorum was thrown open for the special 'deeparadhana' in the evening with the deity adorned with holy jewels 'thiruvabharanam'. 'Makarajyothi' was sighted a few minutes following the 'deeparadhana'.
Pilgrims queued up for hours to have a glimpse of Lord Ayyappa, carrying the 'irumudi kettu' over their heads.
The jewels were brought to Sannidanam moments before the 'deeparadhana' in a ceremonial procession.