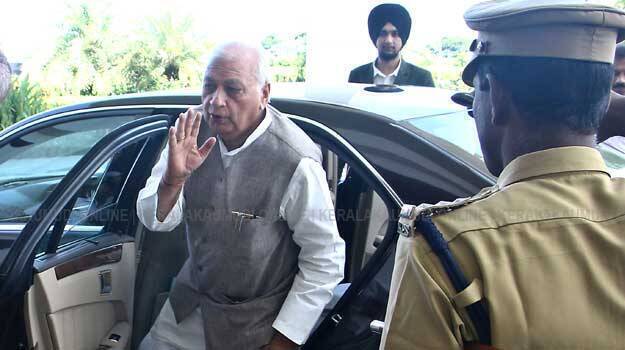 THIRUVANANTHAPURAM: Kerala Governor Arif Mohammad Khan has come out to harshly criticise the government over Ward delimitation and resolution against Cizenship Rights Amendment Act.(CAA).

"What is the need for Ordinance (regarding ward delimitation process ahead of local body election) in a hurry when the Assembly will be meeting shortly? Moreover, the government has breached the protocol and courtesy by directly approaching the Supreme Court against the CAA without informing me.

A government has the right to approach the Supreme Court but why didn't they inform me, who is the constitutional head of the State? I came to know about it only through newspapers.

I'm not a rubber stand and will not allow anyone to violate the law. Some people here have the feeling that they are above the law. Nobody is above the law, whichever high position he is holding," said Governor, when he was hemmed in by media persons on Thursday.