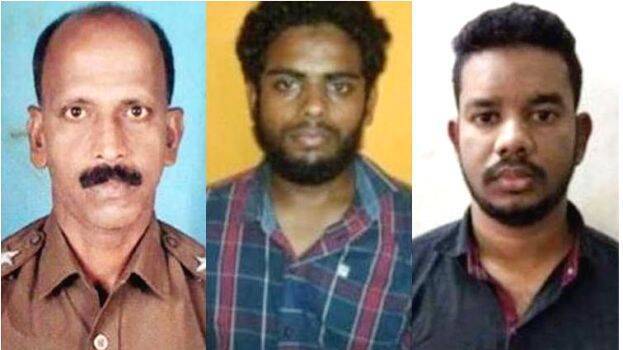 THIRUVANANTHAPURAM: The accused in the Kaliyakkavilai murder case have admitted that ASI Wilson was killed in response to arresting their companions, police said on Thursday. Sources also added that the murder was committed as per the order of a banned terrorist organization in Tamil Nadu. The accused, Shameem and Thoufeeq, have also reportedly stated that the murder was committed as part of the fight against the government.
Kaliyakkavila check post was chosen as the venue for the crime as the accused were familiar with the place. The police have not been able to recover the gun used for the crime. Meanwhile, the accused, who were presented in court earlier on Thursday, have been remanded for three days. The magistrate has ordered that the accused must be presented at the Kuzhithura court on Monday.
After presenting the accused in front of the Kuzhithura magistrate, they were taken to the Palayamkottai jail. It is learnt that the police are planning to question the accused after taking them into custody on Monday. Meanwhile, the court also witnessed some dramatic scenes on Thursday when a group of people blocked the advocates who came to file a bail plea for the accused.