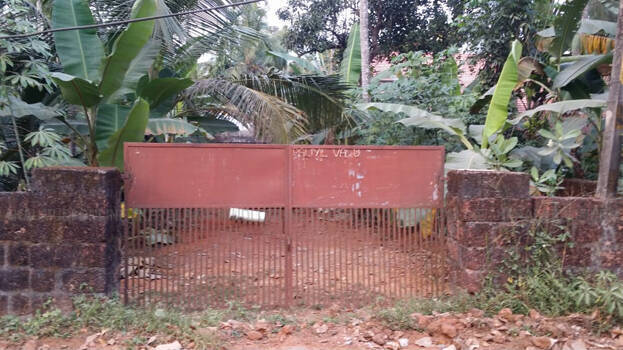 MUKKAM (KOZHIKODE): Neighbours of the old Paliyil house - Souparnika at West Manassery are a baffled lot. After killing mother and his accomplice friend, Birju lived in this same house for many days scot-free.

Even when police were roaming around without knowing who killed, the killer was living happily right under their nose, without giving the police any room for doubts.

According to Cirme Branch chief Tomin Thachankary's words, the case which would have been written off could be cracked only due to 'God's helping hand'.

Birju's family was living near Kallur temple at the back side of Mukkam police station. His father Vasu reportedly hanged himself on November 17, 1984. After his father's death, Birju and mother sold the house and shifted to West Manassery house, where he allegedly killed his mother with the help of his friend Ismail. Incidentally, Birju and mother didn't have much contact with their neigbhours. After the murder of Ismail two years ago, Biju sold this house also and went away. Thereafter nothing was heard about him.

Though his neighbour had bought the house, it has remained locked since then.

Birju's family had a substantial land property. Even after selling off his share, he couldn't stop his extravagant life. He used to harrass mother Jayavalli for money. Thus, some neigbours had doubt in Jayavalli's death but nobody raised any complaint or discussed it.

Jayavalli was found hanging from ceiling fan inside the house on Mach 6, 2016.

In the interrogation, Birju confessed to killing his mother, hanging her body and guarding it till next day morning. In the case of Ismail also, he killed him after serving alcohol and guarded the body.

The next day morning he filled gunny bags with body parts, took them in a car and dumped them in the river at Agasthyam Muzhikadavu bridge.

As some vehicles were passing by, he couldn't dump the entire sacks in the river and later deposited them at the waste-dumping spot in a rubber plantation.