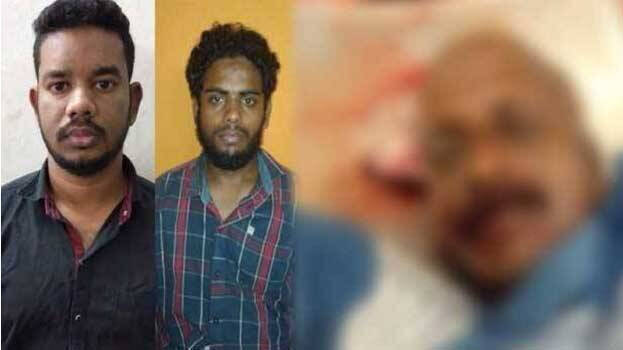 THIRUVANANTHAPURAM: The accused arrested in the murder of SSI Wilson of Tamil Nadu police at Kaliyikkavilai check post, have confessed to the crime. During interrogation, they told police that the crime was committed as part of their fight towards the systems of the government and the police. Police said one of the accused identified as Abdul Shameem has close links with terrorist organisation Islamic State of Iraq and Syria (ISIS) and SIMI, an organisation banned in India.
Tamil Nadu police arrested Shameem and Thoufeek Tuesday morning from Uduppi railway station. The two brought to Thakkala police station Thursday morning were questioned by the Tamil Nadu police. They admitted that the attack was carried with the aim of spreading the idea of their organisation. A sudden attack on the check post was part of it.
The accused told police that they got the help of some who knew the area well. After committing the crime, they travelled in bus and train. They were questioned by a team led by Tamil Nadu DIG Praveen Kumar.
The Bengaluru police had registered case against 11 including Shameem in connection with smuggling of arms. The Bengaluru police had clarified that they have links with ISIS and SIMI. The Tamil Nadu police said a detailed probe is needed based on the preliminary information of their terrorist links. For this reason, the accused are being interrogated under extreme security.
Investigating officials of Tamil Nadu said the organization including the accused have some roots in some states of the North.
They don't have any links in Kerala. The Kerala police pointed that the Tamil Nadu police have not provided any official information regarding the accused. Groups like the intelligence are closely monitoring the situation.
The accused are members of an organisation 'Tamil Nadu National League' having 15 members of extremists' behaviour. They were members of Al Ummah and when it was banned, they formed National League based in Tamil Nadu. Some were arrested by the Tamil Nadu police when they were making plans to convince authorities of the new organization and to attract new members.