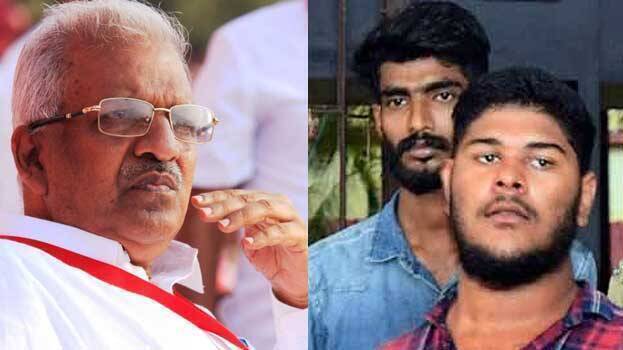 KOZHIKODE: CPM leader P Jayarajan has come out with the new allegation that Alan Shuhaib and Thaha Fazal who were arrested by police at Pantheerankavu following Maoist link were youths who were propagating Maoism using CPM and SFI as cover.

"This was proved in the investigation. They were spreading Maoist ideologies after being SFI insiders. And, the allegation that they were arrested because they belonged to Muslim community is wrong.

Jamaat-e-Islami Hind and Popular Front are cover organisations of Maosists. Members from these organisations used to attend secret meetings of Maoists. NIA took over the UAPA case filed against them only on the basis of valid reasons," Jayarajan said.

"Alan and Thaha are CPM members but there is no need for the impression that they worked abiding by party rules".

Jayarajan was speaking at a talked titles Maoism and Islamism at a venue of Kozhikode Kerala Literature Festival.

The other day Alan and Thaha had challenged the chief minister, asking him to bring out evidence if they have killed anybody or planted bombs anywhere. They said they were the ones who had went around sticking posters and campaigning for the CPM during elections.