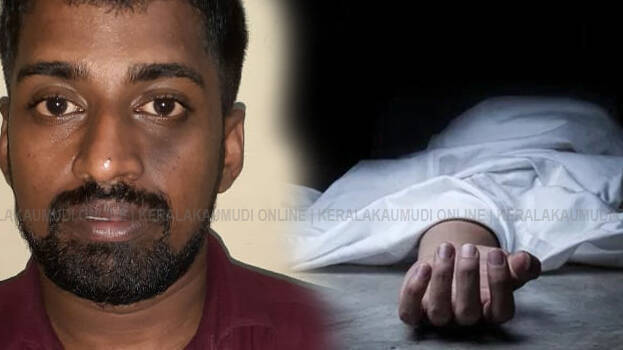 THIRUVANANTHAPURAM: Kannur police, on Friday, arrested the accused in a case in which an NRI's wife wrote two words on her body and committed suicide.
The accused is Keezhthalli Ovupalam Aravindam resident P Jithin (29) and he was arrested by Town CI Pradeepan and SI Bavish.
The house wife hanged herself in May last year inside her bedroom.
Town police registered a case for unnatural death on the basis of her husband's complaint. The exact reason for the death of the woman from a well-to-do family could not be found out initially. Later, the case was handed over to the special investigation team headed by DySP P P Sadanandan.
Following the investigation done with the focus on the two words found on her body, the police came to conclude that it had some connection with some online game.
Finally, the police found out that the house was a victim of exploitation through social media. By examining similar cases, the police could narrow the names of suspects doen to one name. The data source report was given by Cyber Team Controller Sreejith.

Aravindan trapped women using fake Facebook Accounts and opening accounts in different names such as Kavya, Neethu, Sharath, Mohan and Jithu. The accused was found to be a habitual offender. Police later remanded the accused and booked him under charges of abetment of suicide.