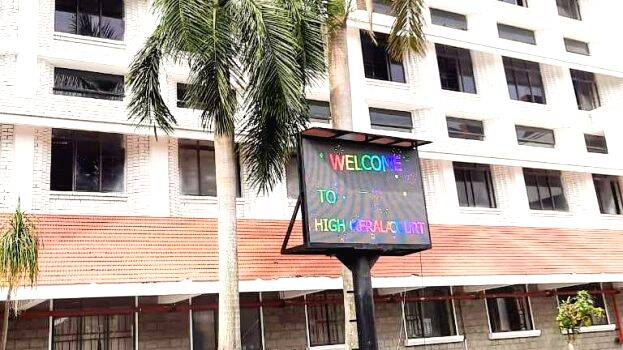 KOCHI: The Kerala High Court will soon have its own 'Justice Clock'. The Justice Clock, which is an LED display board that shows information like the number of pending cases and solved cases across various courts in the state as well as the High Court, will be soon set up by the administrative section of the High Court. A trial run of the clock has begun at the High Court building.
The concept of Justice Clock was introduced by Prime Minister Narendra Modi on National Law Day, 2017. He had pointed out that the installement of Justice Clocks will encourage competition among judges in disposing of cases. It must be noted that a Justice Clock has been installed at the office of the Justice Department in Delhi.

Earlier, the E-committee of the Supreme Court had ordered the High Courts to set up Justice Clocks to display the ranking of various courts on the basis of number solved and pending cases.