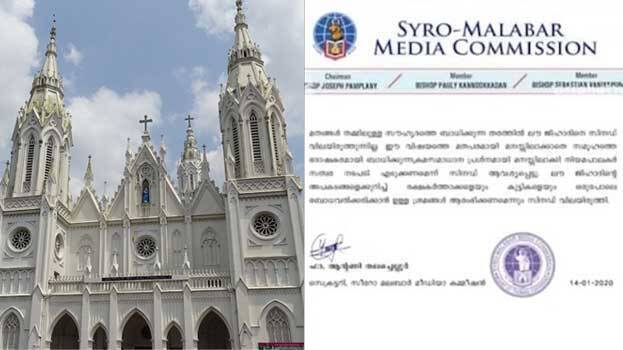 KOCHI: The Syro-Malabar church came forward reiterating of Love Jihad in Kerala. The pastoral letter read in churches of Kerala mentioned about Love Jihad. The article said the rising number of Love Jihad cases is disrupting religious harmony and that Christian girls are being recruited to the ISIS terrorist organization.
The pastoral letter said the church will make parents and children aware and asked authorities to take action against Love Jihad. Meantime, the pastoral letter was not read in the churches coming under the Ernakulam-Angamaly diocese.
The Syro-Malabar Synod had reviewed that there is Love Jihad in Kerala and the rising number of Love Jihad cases is of concern. The synod had demanded that this should not be seen as religious but should be taken as a law and order problem harming society. However, the Ernakulam-Angamaly diocese came forward against the synod's stand. An article was published in the diocese's mouthpiece Sathyadeepam criticising the stand of the synod.