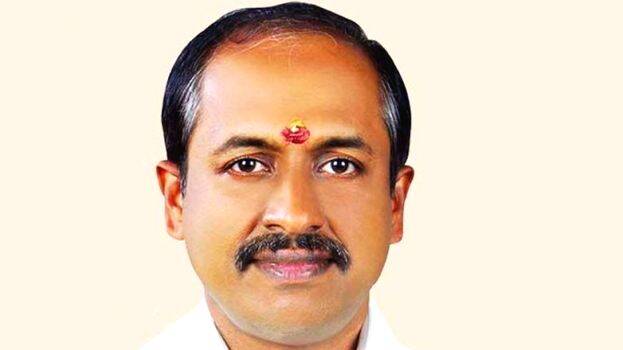 ALAPPUZHA: The BDJS has expelled its general secretary Subash Vasu from the primary membership of the party. The decision was made by the state council meet held in Cherthala here on Monday. The BDJS state president Thushar Vellappally said Subash Vasu's was sacked from the party for his anti-party activities.
In the 20 member council, 19 members participated. The meeting has also decided to send a letter to BJP leadership to remove Subash Vasu from the post of Spices Board chairman.

"Though the party has issued show-cause notice to Subash Vasu, he did not give a reply. His claims are just a dream. The fraud of Rs 122 crores was detailed with proofs. Instead of giving a clear reply to this, he is making allegations", Thushar said.

Thushar Vellappally added they have started legal procedures against Subash Vasu for conducing huge financial fraud in the name of SNDP Mavelikara union and engineering college.

"Senkumar who was a top police official a few years back is now seen for matters which he didn't involve back then. It was our mistake and fault that we made Subash Vasu as the general secretary of the party. I never believe that BJP-RSS leaders are behind Subash Vasu. This is an internal issue of the BJDS. The BJP leadership have been told about other details. If Subash Vasu won't resign the chairman post of Spices Board actions will be taken to show him the door", Thushar added.

The BDJS state president Thushar Vellappally said the party's state meeting will be held on April 15 in Ernakulam.