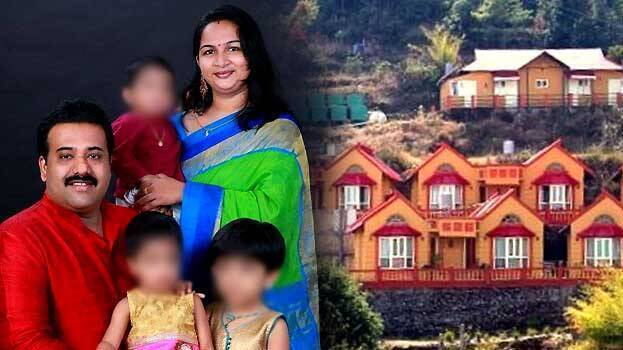 KATHMANDU: Eight tourists from Kerala were found dead in a hotel room in Nepal. They were found dead in a resort room in Daman. The tourists were staying in Everest Panorama Resort in Daman. Their deaths were confirmed after taking them to a hospital by helicopter. Two couples and four children were among the dead. The tourists used gas heater to brave the cold. It is believed that they may have died due to suffocation.
Unconfirmed reports say Praveen Kumar Nair (39), an engineer working abroad, his wife Saranya (34), pursuing BfArM in Amrita Institute, their children Sreebhadra (9) Abhinav Surya, (7) aged and Abhinav Nair (6). Praveen's friend Renjith Kumar T B (39) his wife Indu Renjith (34) and their son Vaishnav Renjith (2) are the dead.

Praveen was the son of Krishnankutty Nair and Prasanna. Praseeda is his sister.
The dead are natives of Chenkottukonam in the capital city and Kundamangalam from Kozhikode. The bodies are kept at the HAMS Hospital in Kathmandu. The 15-member team reached the resort on Monday night at 9.30 pm. They had booked four rooms in the resort. Eight were staying in one room and others in different rooms. It is suspected that they may have died due to suffocation. The statement of the manager is that the windows and doors were locked from inside.
The eight were found lying unconscious when others of the team went to their room Tuesday morning. They were immediately rushed to HAMS Hospital in Dambarah by helicopter. The hospital authorities confirmed them dead on reaching the hospital. Hospital authorities said Indian Embassy and Nepal police are taking all arrangements to bring the bodies to India.
The others from the team are reaching Kathmandu via road.