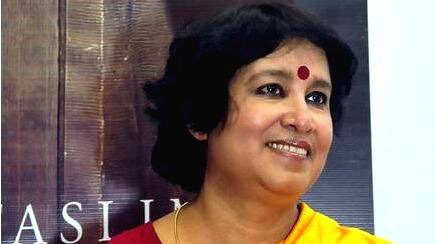 THIRUVANANTHAPURAM: Renowned writer Taslima Nasreen recently shared her experience visiting Kerala on her Twitter page. The writer, known to be a critic of Islam religion, stated that she was well received by the people of Kerala and did not experience any sort of misbehaviour from the Muslim dominated community of Kozhikode and Kannur. Taslima was in Kozhikode to attend the Kerala Literature Festival.
'I was in Kerala's Muslim dominated areas ---Kozhikode and Kannur -- for a few days. I experienced not a single bad incident. Rather Muslim men and women came to me to express their admiration. They know very well that I do not believe Islam is a religion of peace.' her post read.
Taslima has been residing in India for the last few years ever since she received death threats from Islamic terror organisations in Bangladesh.