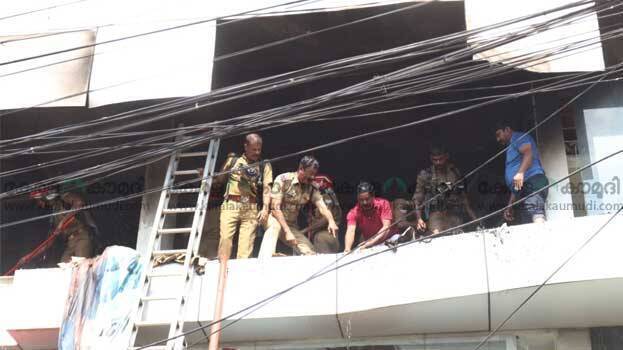 THIRUVANANTHAPURAM: A major fire broke out at Bata's showroom at Karamana in the capital city Wednesday morning. The fire broke out at the godown on the third-storey of the showroom. The reason for the fire is not known. Initial reports cite short circuit as the reason for the fire.
The locals noticed the fire this morning at 8.45 am and immediately informed the fire force. The fire was brought under control by the fire force team from Chengalchoola and Chakkai. No casualty has been reported. Transportation was disrupted for some time and vehicles were diverted. Slippers were distributed to other shops of Bata from this godown. The slippers and bags kept in the showroom have been completely damaged.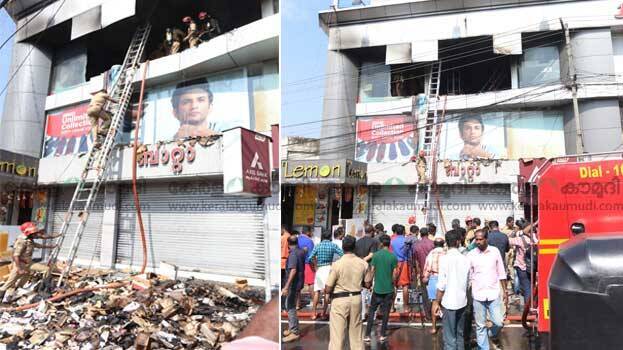 The shop was not opened at the time of the fire. There is an ATM counter near the showroom and a petrol pump on the opposite side. A major tragedy was averted as the fire had not spread to other places.