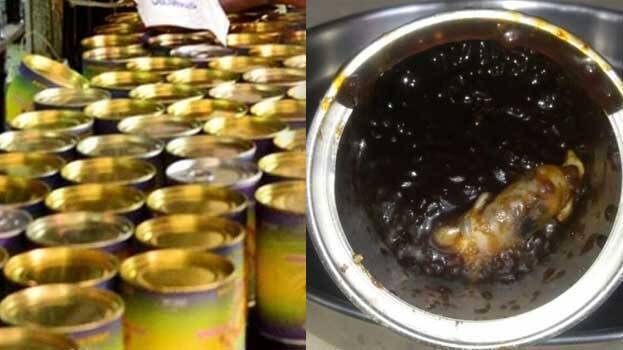 CHARUMMOODU: In a shocking incident, a dead lizard wad found in the aravana tin bought from a Sabarimala Devaswom Board counter. It was found in one of the two tins bought by Noorunadu native Gopinathan Pillai's grandson Kiran. Kiran and friends brought the tin while they were returning after darshan during the return Thiruvabharanam procession from Sannidhanam to Pandalam palace.

Kiran was shocked to see the dead lizard on Tuesday evening, when he was about to distribute aravana to his family members using a spoon.

The aravana tin has been kept in his house for proof. The Devaswom board has been getting record income from the sale of the much-sought-after aravana prasadam during each season. But such incidents, which has happened earlier also, are seen as the negligence from the part of staff who are deputed at the manufacturing centres.

Till ten years ago, the contract for production and distribution was awarded to individuals after inviting tenders. The Devaswom board took over the job after a dead lizard was spotted in a tin distributed by a contractor.