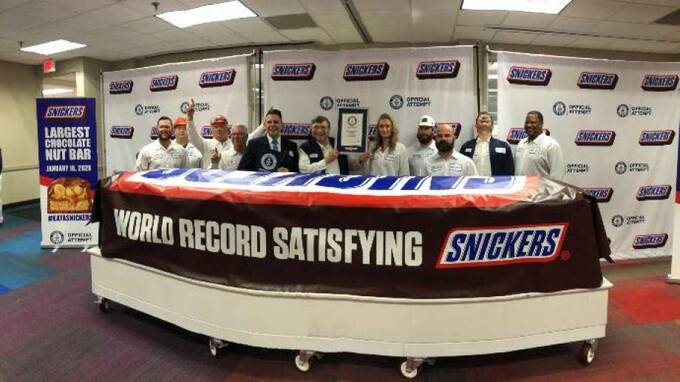 WASHINGTON: On the occasion of the 90th anniversary of Snickers bar, the parent company created the largest ever bar of the chocolate weighing close to 2,132 kilograms, reported Fox News.
The bar which was produced by the makers, Mars Wrigley could potentially feed a small city to honour 90 glorious years of the bar.
It reportedly took around 600 people for cooking the confection and 1,587 kilograms of chocolate which is equivalent to 41,000 single-size Snickers bars.
According to a press release, the Mars Wrigley-owned bar was cooked during an attempt to set Guinness World Records.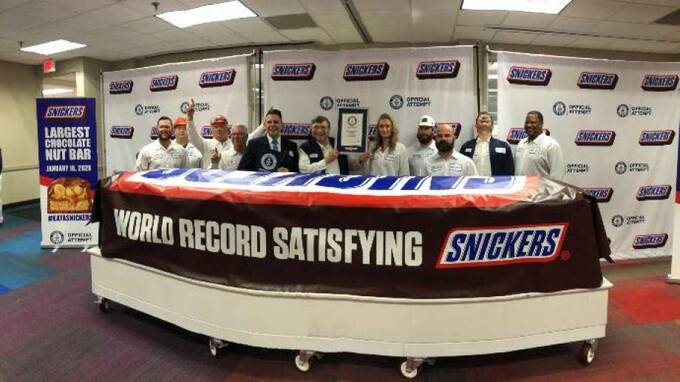 The company is currently waiting for the Snickers to be completely consumed before being recorded as the largest chocolate nut bar.
The brand further said that the candy-bar is a smaller version of a bigger bar which the company is planning to produce soon.