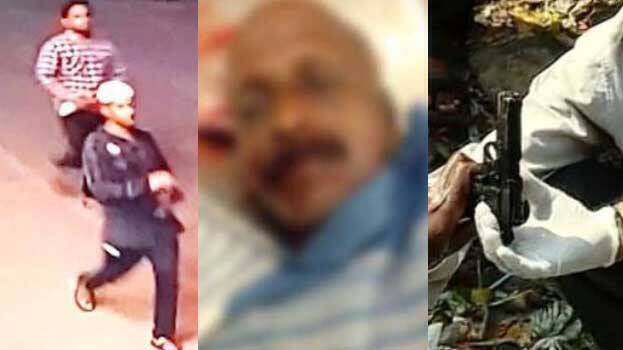 KOCHI: The Tamil Nadu Q branch police recovered the gun used by the accused to murder SSI Wilson at Kaliyikkavila. The police recovered the weapon which is a crucial evidence in the case from the gutter near the Ernakulam KSRTC bus stand. Police said the gun recovered is one that is used by the soldiers and it is Italian made. Abdul Shameem and Thoufeeq, accused in the case were brought to Ernakulam from Palayamkotta Jail for collecting evidence.
The Q Branch DySP K Ganesan said they are investigating how the accused got this type of gun. The accused reached Ernakulam via bus from Kaliyikkavila after killing SSI Wilson. They abandoned the gun at a drain seeing the news of the murder in the paper. After that they left for Uduppi. Railway security department and the Tamil Nadu Q Branch took them into custody from Veravel Express which came from the capital city.
The main conspirator Al Ummah chief Mehboob Pasha and his aides are now under the custody of the police. They had renamed Al Ummah banned by the centre to Tamil Nadu National League. Police said the terrorists group functions mainly in Bengaluru and Delhi.

The two had shot Special Sub Inspector Wilson with a pistol and stabbed him when he was on duty at Kaliyakavilai checkpoint in Kanyakumari on the border with Kerala around 9.30 pm on January 8.