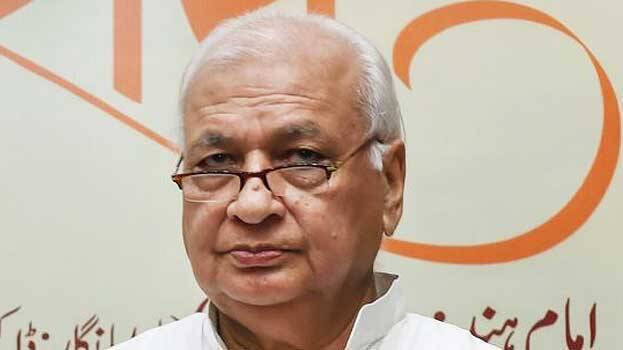 PALAKKAD: Governor Arif Mohammad Khan reiterated his stand when the dispute continues between him and the state government on the latter approaching the Supreme Court against Citizenship Amendment Act (CAA). He said that he is ready to hold talks with the government on it but they should have informed him before approaching the court.
He said there may be disagreements on many things. It is quite natural in democracy. However, one should be ready to solve the disputes and differences of opinion through discussions. To solve disputes, one need to sit on either sides of a table. He told reporters that he is ready to hold talks with not only the chief minister but to anyone.
'My duty is to uphold the constitution and laws. It is my duty to protect the law signed by the President. In democracy, everything must be addressed and resolved. If there are siblings in a house, they will have different opinions. It can be solved through talks. I had invited protestors for talks, but they never turned up', he said.
Khan said that he is not a representative of the centre but that of the President. If approaching the court on any issue related to the centre and the state, it should be informed to the Governor. There may be different opinions on many issues. Whatever disputes arise, we must move according to the laws of the Constitution. The disputes arise when rules of the Constitution are not followed. He reiterated that the issues related to citizenship are within the purview of the Center and not that of the state, he said.