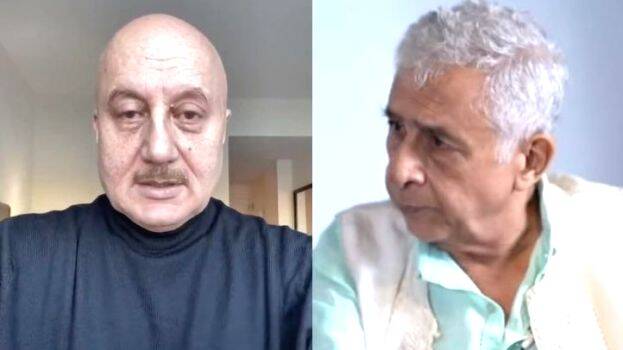 NEW DELHI: Former Mizoram Governor Swaraj Kaushal slammed actor Naseeruddin Shah for calling Anupam actor a "clown" and "sycophant". Referring to Shah as ungrateful, Kaushal took it to twitter to criticize the veteran actor.
"This country gave you all the name, fame and money. Yet you are a disillusioned man. You married outside your religion. No one ever said a word. Your brother became Lt. General of the Indian Army. Have you not been given more than an equal opportunity. Yet you are unhappy," he posted on twitter. He also added that Shah is making such remarks out of frustration.
The controversy began when Naseeruddin Shah criticized Anupam Kher during a recent interview.