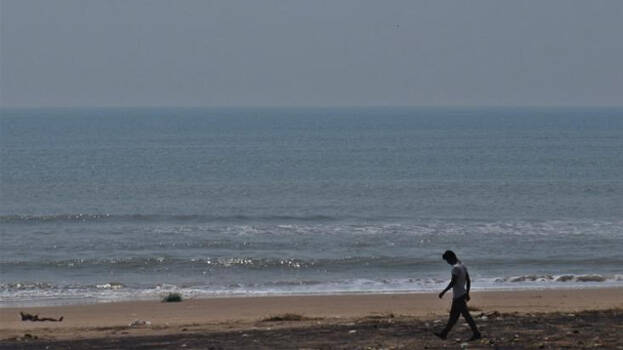 MANJESWARAM: The death of B K Roopasree, 44, of Chigirpadav in Miyapadav near Manjeshwaram proved to be a murder. She was a teacher of Miyapadav Vidyavardhaka Higher Secondary School. Police found that she was drowned by someone in water. Her colleague of the same school identified as Venkitaraman and his driver Niranjan have been taken into custody. His vehicle was also taken into custody.
Her lost mobile was recovered from their bedroom. A probe conducted later found it to be a murder. After drowning her to death in a bucket of water, he took the body in his car and abandoned it on the shores of the beach.
The report said she was drowned to death. The body was found naked and there was no hair on her head.
She was reported missing from January 16. Some fishermen spotted her body on the Koyippady beach. Her relatives suspected a foul play in her death and termed it as mysterious. They later lodged a complaint to the police seeking action against the guilty.
Roopasree had attended a wedding of her colleague's relative after school hours on January 16. She later visited her daughter's school in Manjeshwar. But when she failed to return home, her relatives lodged a missing complaint. The police later found her scooter abandoned at Durgipallam near Hosangadi, but could not trace her. Her body was later spotted by some fishermen. Her relatives said a colleague was troubling her for some time. She is survived by husband Chandrasekharan and two daughters.