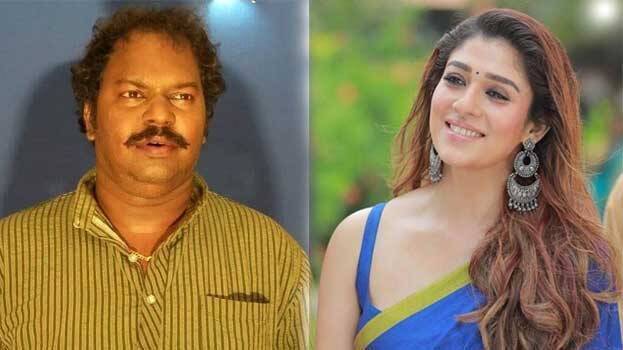 Starting her career in Malayalam cinema Nayanthara climbed the ladder of success to become a full-blown South India actress. She is, of course, the lady super star in Tamil now.

However, her original name is Diana Mariam Kurien. But how did she get the name Nayanthara?

Director John Ditto has shared the story behind that name on social media.

FB post (translation):

2003..
It was the time when I was working as the script assistant of director and script writer A K Sajan. In connection with the work of a film, sir and I were living in a guest house in Cheruthuruthy.

One evening, famous still photo-grapher Swaminathan came to see sir (A K Sajan).

During the causal talk that followed, Swaminathan mentioned about the shoot of Sathyan Anthikkad film that was happening in Shornur. He said that a new name was needed for the debutante of that film. She is a Christian girl and her original name is Diana.

"Ditto suggest a name…" Sajan sir instructed.

I, who only knew to think, started thinking. The Bengali name of the girl character of a story of Madhavikutty struck me.

…Nayanthara… I said. Sajan sir nodded.

Swaminathan sir also nodded positively.

Later, Sathyan Anthikkad announced the name of the film Manassinakkare and its heroine Nayanthara.

Thus I who named the South Indian super star is sitting at home as a complete failure. Without knowing all this, the heroine is now acting with Thalaivar Rajinikanth..

This I remembered when I went to meet Sajan Sir today and talked about old things. When Sajan sir directed the Mammootty film "Puthiya Niyamam", the actress was Nayanthara. I couldn't see her at that time. If I had met her I would have told her this story