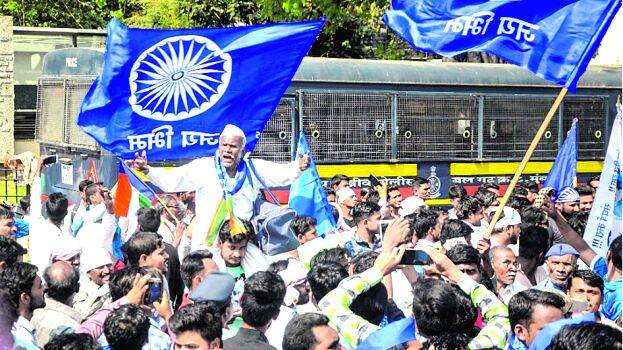 NEW DELHI: In a sudden move, the Centre has transferred the Koregaon-Bhima case to the National Investigation Agency. It was the Ministry of Home Affairs (MHA) that confirmed that the case has been transferred to the NIA.
The decision of the Centre has left the Maharashtra government fuming, with Maharashtra Home Minister Anil Deshmukh tweeting that the Centre took this decision after the new Shiv Sena-NCP-Congress government in Maharashtra decided to "go to the root of the matter". The case was being probed by the Pune police.
Violence had broken out near the Koregaon-Bhima war memorial in Pune district on January 1, 2018.
Dalits visit the memorial in large numbers as it commemorates the victory of British forces which included Dalit Mahar soldiers over the army of the Brahmin Peshwa rulers of Pune in 1818.