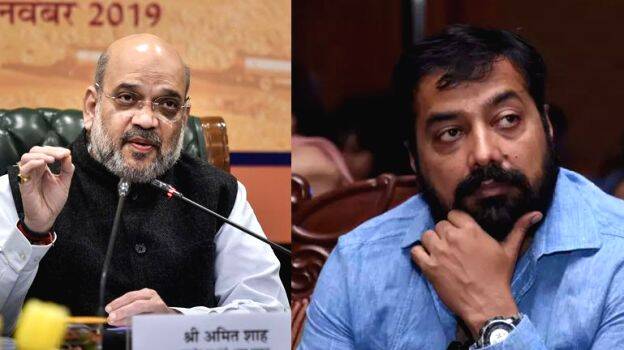 NEW DELHI: Bollywood director Anurag Kashyap on Monday slammed Home Minister Amit Shah for promoting violence against those who oppose BJP. Kashyap made the criticism through his official Twitter page.
Referring to an incident in Delhi, where a group of BJP members allegedly attacked a protester at Amit Shah's rally, Kashyap posted, 'Our home minister is a coward. He controls police, goons and increases his own security while launching attacks against unarmed protesters. Amit Shah's behaviour is cheap and history will spit on an animal like him.'
Anurag Kashyap has been active in the protest against the Citizenship Amendment Act introduced by the government and had also criticized the centre for facilitating violence in the JNU campus.