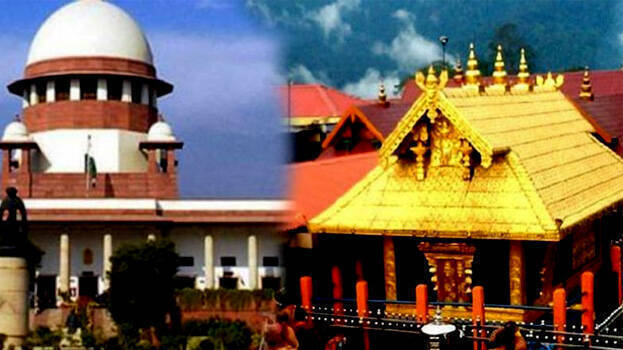 NEW DELHI: Chief Justice S A Bobde directed to complete in ten days the argument in the case related to faith including that of Sabarimala. There was no consensus on the issues under consideration. Solicitor General informed the court about it. The lawyers' meeting said there could be an argument for 23 days. However, Tushar Mehta informed the court that an agreement on the matter could not be reached among the lawyers.
Bobde had clarified on January 13 that review pleas on Sabarimala will not be considered by the nine-member constitutional bench. Seven questions voiced by the five-member bench will only be considered. The Chief Justice had said that the questions before the court would be rearranged if necessary. Matters relating to other religions are also under the consideration of the nine-member bench.
The court said it would examine the validity of religious practices of Muslim, Parsi and Jain. The court also directed the lawyers to meet before the detailed argument and discuss the issues to be raised.