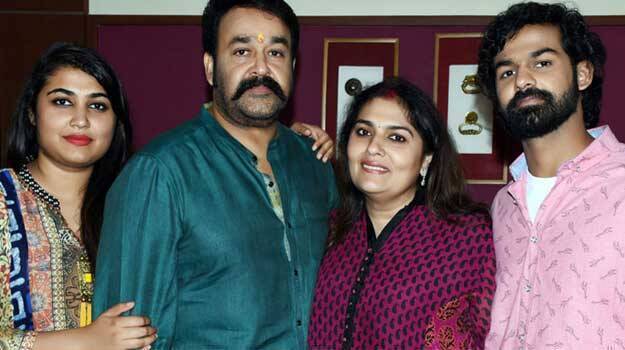 Mohanlal is one of the most loved names of the Keralites. In his four decades of acting, there will be only a few roles which he has not portrayed. When his son Pranav followed his father's footsteps, his daughter Vismaya chose the world of letters. Mohanlal now regrets of not watching his children growing up and going to school. As an actor I was at the peak of my career. I was busy shuttling from sets to sets. His wife Suchitra once told him 'As a father, you will regret it later. I didn't take it seriously then but now that loss is in the distant corner of my mind. The actor opened up in a note written to a noted media.
The actor's words
There is age difference of three and a half years between my two children Pranav and Vismaya. They studied in Hebron School in Ootty. Pranav after his school went to Australia to study philosophy. Vismaya went to study theatre in Prague, London and US. I have a close bonding with my two children and we are like friends. They very often teach me many things.
I was not able to watch my children growing and going to school due to my busy schedule. I was at the peak of my career then. The times when I forgot myself and worked. I was running from sets to sets. A beautiful past filled with stories and characters. My wife always said, "There will be no retakes for their growth and happiness. Each incidents that happen, will get over there. You will regret later if you don't see it," I did not take it seriously then. Now it is a great loss for me, the actor said.