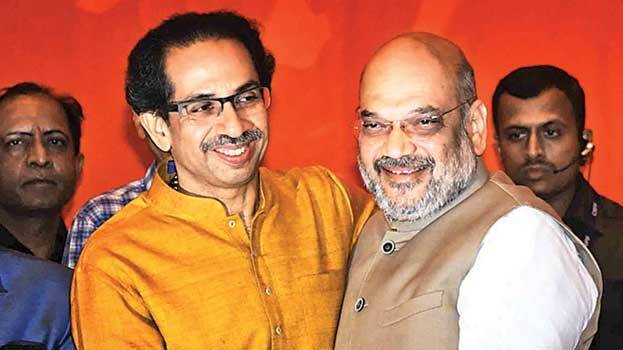 MUMBAI: The Shiv Sena has come out in support of Home Minister Amit Shah and the central government for arresting Sharjeel Imam and slapping sedition charges on him for his provocative speech. The statement supporting the government appeared in Saamana, the Shiv Sena mouthpiece, in which it referred to Sharjeel as an insect. The editorial exhorted that insects like Sharjeel should be exterminated.
"Chicken's Neck refers to the 22-kilometer highway connecting the North Eastern states with the rest of India. The person who dreams of cutting this chicken's neck, his hands should be cut and kept on display at the chicken's neck highway. Home minister Amit Shah should immediately finish insects like Sharjeel. But he should also stay away from indulging in politics in Sharjeel's name. With people like Sharjeel around, the BJP does not need other issues in Delhi elections. There is a conspiracy to create a class struggle, endless chaos and civil war. Efforts are being made in a political laboratory," the Saamana editorial said.
During the protests against the Citizenship Amendment Act, Sharjeel had delivered a speech asking for cutting off the Assam and North Eastern states from the rest of the country by blockading the highways. Shiv Sena alleges that Sharjeel's entry has negatively impacted the otherwise peaceful protests against the legislation. "The peaceful protests have been given a bad name by the hiss of this snake named Sharjeel." The Shiv Sena also asked the government to prevent such incidents in the future. "One Sharjeel Imam has been arrested but it is the government's duty to ensure that no more Sharjeel Imams are produced in the future."