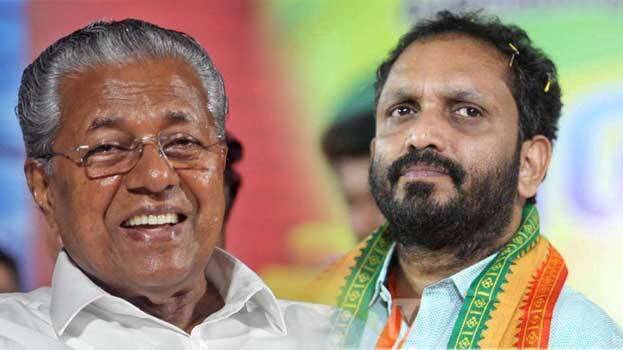 THIRUVANANTHAPURAM: The statement made by K Surendran against Opposition leader Ramesh Chennithala is in accordance with the understanding between chief minister Pinarayi Vijayan and the BJP, alleged KPCC vice president, Sooranad Rajasekharan. Sooranad Rajasekharan made this allegation in a post on Facebook:
Pinarayi and BJP's Surendran singing the same tune:
"The Citizenship Amendment Bill is the corona virus sprayed on secular India by Amit Shah at the behest of Narendra Modi. The governor of the state has been speaking and acting as its brand ambassador. That's the reason why opposition leader Ramesh Chennithala has come up with a resolution petitioning the President to recall the governor. This is Kerala - The land that opposes and reacts instinctively to injustice. That's the reason why the opposition stopped the governor who had come to deliver the policy address in the assembly. The protest reflects the overall sentiment of the people of Kerala. Surendran's statement against the opposition leader is as per the understanding between Pinarayi and the BJP. Surendran should reveal what this understanding is."
Earlier, in a Facebook post, K Surendran had commented:
"Kerala has realized how degraded the opposition leader is. By stopping and insulting the governor on the floor of the assembly, the opposition has proved how undemocratic and anti-social they are. The speaker has a responsibility to take action."