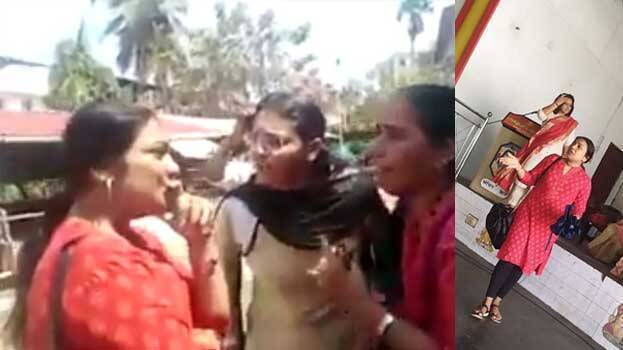 KOCHI: In the incident in which a woman was virtually cornered and threatened by a group of women, when she tried to disrupt a pro-Citizenship Rights Amendment Act meeting held at the hall of Kallur Pavakkulam temple, the police have arrested five women.

The arrested women are Sarala Panikker, Prasanna Bahuleyan, C V Sajini, Bini Suresh and Dr Mallika. They were arrested by Ernakulam North Station Women police. Later, they were released on station bail.

The arrest was based on the complaint by Thiruvananthapuram Peyad native Athira. A case was also filed against 29 BJP workers. The incident related to the case happened on January 21.

The meeting in favour of CAA was held under the title Mathru Sangamam. Out of the blue, Anjitha Umesh walked up to the stage and picked a quarrel with organisers and speakers, who in turn shoved around her and verbally abused her.

Earlier, the police had filed a case against Anjitha also following a complaint filed by BJP workers.