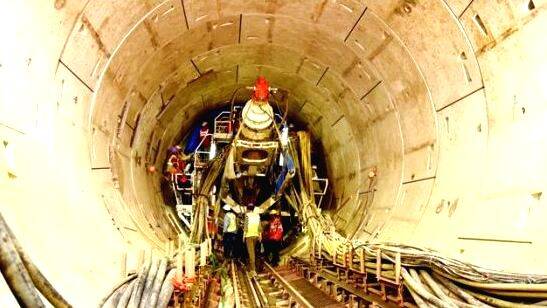 THIRUVANANTHAPURAM: The country's second-longest rail tunnel will be constructed from Balaramapuram to Vizhinjam in Thiruvananthapuram district. The Railway Board has apparently given a green signal to the 10.7km railway line that includes a tunnel of 9.02 km. The Pir Panjal tunnel in Jammu Kashmir is the longest railway line in the country.
The project, which will be mooted by the Konkan Railway Corporation, is expected to get completed in 2 years. In its first phase, the railway line will be completely used for the Vizhinjam port. It is learnt that the Adani group will be handling the expense of the construction of the railway line that runs through the Vizhinjam port region.
Though it was earlier planned to construct a railway line parallel to the Vizhinjam- Balaramapuram road, the authorities later decided to drop the plan and go for the underground tunnel.