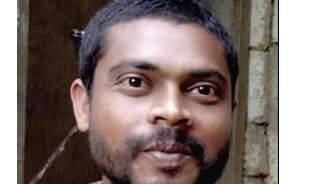 MOOLAMATTOM: Youth was arrested by the police in connection with the murder of a middle-aged man. Sasidharan (42) of Arakkapadikkal in Pathippally Memuttam was found dead in a swamp on Sunday. The arrested has been identified as Anil (36), a friend of the deceased. The police said Anil's wife Soumya will be listed as the second accused for covering up the crime.
Sasidharan who distanced himself from his wife used to do daily wage labours. Sasidharan was missing from the 15th of last month but no one inquired about this on a belief he went for a job. His daughter tried to contact him over the phone, but to no avail. Subsequently, his family lodged a complaint with the Kanjar police.
On investigating, the police found that Sasidharan was last seen with Anil. The details of the incident surfaced on interrogating the suspect.
The incident was around 6.45 pm on January 15. Both were having drinks and a dispute between the duo entered in a physical tussle. In between the fight, Anil bashed on Sasidharan's head with a wooden plank. On realizing that Sasidharan is dead, Anil dragged his body to a deep swamp nearby. He confessed to the police that he left the body there.
The police, with the presence of the accused, was able to take the body out of the swamp on Sunday. Medical checks were done by scientific experts and police surgeon. The wooden plank used for the murder was found from under a bed in Anil's house. In addition to that, the police found a locally-made gun with bullets.
The body will be handed over to the relatives on Monday after postmortem. Sasidharan is survived by his wife Ambili and children Vismaya and Vaishnav.