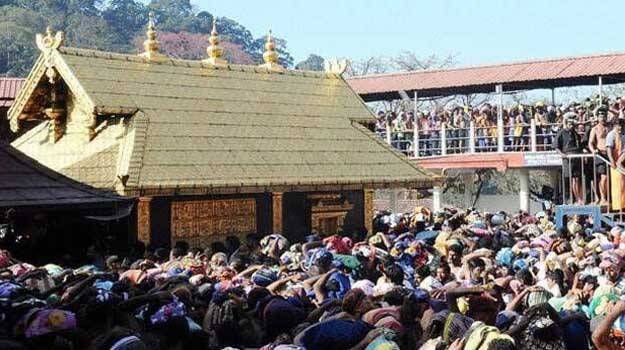 NEW DELHI: Senior advocate Fali S Nariman came forward questioning the action of forming a larger bench related to women entry in Sabarimala. He questioned formation of the larger bench in the Supreme Court. He argued in the court that review pleas on Sabarimala have not been left to the larger bench and that the court should intervene in cases where legal issues are raised. Nariman approached the apex court on his own.
However, Chief Justice S A Bobde clarified that Sabarimala review pleas are not being considered and only constitutional issues. The central government too has taken a favorable stand in this regard. The government told the court that there is nothing wrong in forming the larger bench to examine similar issues.
Meantime, the larger bench will finalize the issues to be considered in the entry of Sabarimala women entry. The higher bench will address the legal questions related to the entry of women. The bench will also consider issues pertaining to gender equality in other religions besides Sabarimala. Mosque access to Muslim women, freedom of worship for Parsi women etc are under consideration.
The court also directed senior lawyers to reach consensus on the issue. Senior lawyers like Indira Jaising, V Giri, Arvind Dathar and Gopal Sankaranarayanan informed the court that they could not reach a consensus on the matter.