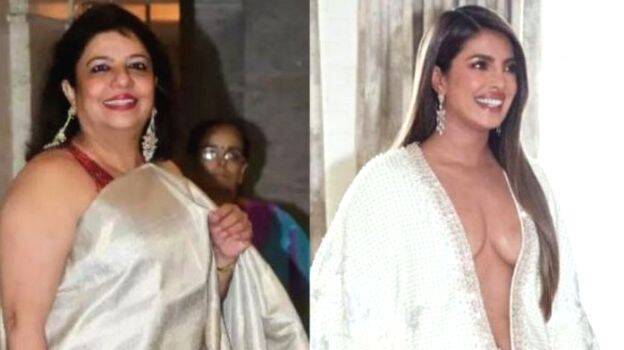 After Priyanka Chopra gave vent to her feelings on social media post her Grammy 2020 dress controversy, her mom Madhu Chopra came out in support of her daughter.

She says that it's good that the controversy happened as it made Priyanka stronger. The doting mother added that she can do what she feels like as long as she is not harming anyone. "I am glad it happened because I feel it made her stronger. She lives life on her own terms as long as she is not harming or hurting anybody. It's her body she can do what she wants, and she has a beautiful one too. I sent her a saying that says 'It's my life'. Whose life am I living, yours or mine? I can do what I want, right? I think that is the philosophy that everybody should follow,'' she said.
Though Madhu Chopra thought that the dress was a bit risqué, she is happy that her daughter carried it pretty well. "I loved it. She showed me the sample before she wore, I thought it was a little risqué but she carried it well and she was one of the best dressed. I am happy about that,'' she said.

Priyanka wore an ivory Ralph and Russo gown that had fringe detailing with navel-grazing neckline to show off her belly piercing. Internet was divided on her Grammy dress. While for some the dress didn't suit her body type, others hailed her calling her the queen of risque looks.

After all, a mother's love is unique; she will always stand by her children, even if they flaunt their sex appeal for publicity.