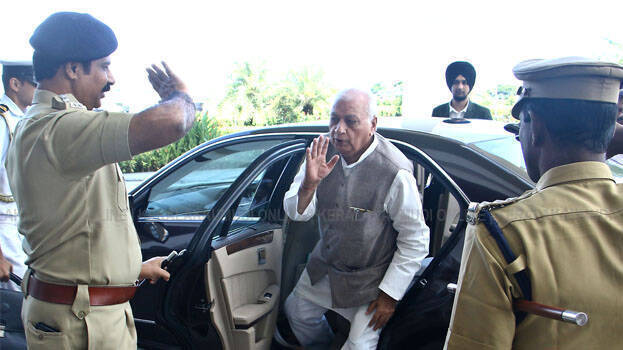 KOZHIKODE: Without mincing words, Kerala governor Arif Mohammad Khan on Monday said that the Opposition should read Indian constitution first and he won't be able to react to persons who speak irresponsibly.

This reaction of governor came in response to the Opposition's demand for calling him back by the Centre. "This is a government that functions with focus on the welfare of the people," he told media persons at Kozhikode Guest house.

"India is not a banana republic and views all sections of people equally. What is good for the development of the country and State is a work culture with mutual cooperation," he added.

Governor Arif Mohammad Khan said Kerala is one of the best states in the education and health fronts. It is the responsibility of the governor to encourage food activities of the state government and correct its wrongdoings.