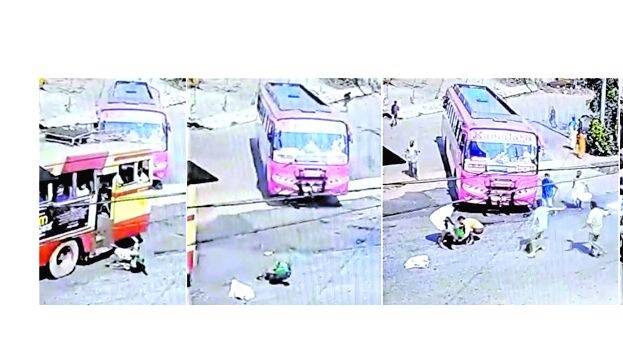 KALPETTA: A woman passenger sustained serious head injuries after she was thrown off a KSRTC bus onto the road on Wednesday.

The injured has been identified as Vythiri Thalimala native Sreevalli (55). She has been admitted to Kozhikode Medical College.

The bus was heading towards Kozhikode from Mysore. The bus stopped at Vythithiri bus stand, picked the waiting passengers and was turning towards the road when the accident happened.

The incident happened at 11:10 am.

A bigger tragedy was avoided after the private bus that was trailing the KSRTC bus applied sudden break. Auto-rickshaw drivers rushed to the spot and took her to Vythiri hospital.

Sreevalli has sustained severe injuries in head and shoulder bone. By noon she was shifted to Medical College hospital. In the inspection conducted by vehicle inspector the bus' automatic door was found to be not working.

Meanwhile, Transport minister A K Saseendran said action would be taken against the culprits. The bus is in the custody of Vythiri police. They said action would be taken against the conductor and driver after recording the statement of the woman passenger.