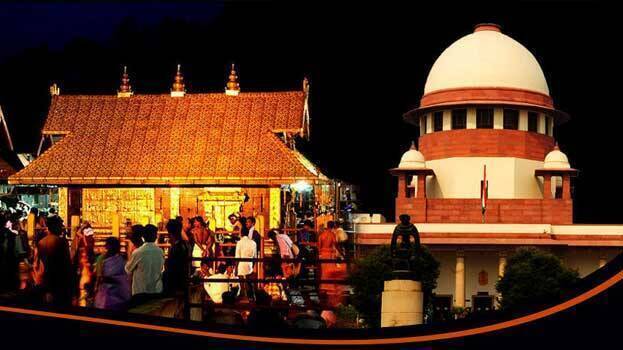 NEW DELHI: Argument begins in the Supreme Court to examine formation of a higher bench in the Sabarimala case. The centre argued that there was nothing wrong in forming the larger bench. The government informed that questions before the larger bench has nothing to do with the review pleas against the verdict of women entry in Sabarimala. Meanwhile, Fali S Nariman argued that Sabarimala pilgrims cannot be treated as separate sects. Ttemple devotees cannot be treated as a separate religion, opined Nariman.
Solicitor General Tushar Mehta who appeared for the centre informed the nine-member constitutional bench led by Chief Justice that the apex court has clear authority to form a larger bench. The Solicitor General said the larger bench was formed as per the order of November 14. The solicitor general pointed out that even non-party members in the Sabarimala case come with obstacles. The Chief Justice said that only certain legal issues were left to the higher bench.
However, senior lawyer Fali S Nariman opposed it. Review pleas related to Sabarimala case are before the Supreme Court. The majority verdict of four against one in Sabarimala case, it was made clear that Sabarimala believers cannot be considered as a separate religion. The first thing the court should have done was to hear the pleas which is before the court for review. Instead of that, it was not right to prepare the questionnaire by adding other similar subjects and then leaving it to the larger bench, added Nariman.