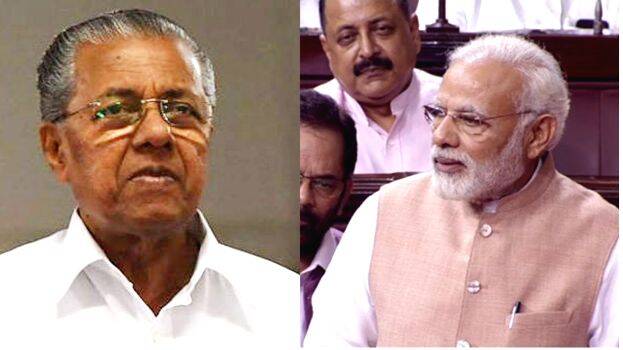 NEW DELHI: Prime Minister Narendra Modi on Thursday quoted Kerala Chief Minister Pinarayi Vijayan to criticize the protest led by the opposition parties against the Citizenship Amendment Act (CAA) and National Population Register (NPR). The Prime Minister was speaking about the CAA in the Rajya Sabha when he quoted the Kerala Chief Minister.
Modi pointed out that Pinarayi had stated that certain terrorist groups had infiltrated into Kerala during the protest against the CAA and NPR. He also lashed out at the Congress by adding that the NPR)was introduced by the UPA government in 2010. According to him, Congress is, in reality, protesting against its own decisions.
Modi further went on to say that the opposition parties are acting like Pakistan by spreading baseless lies to spread misinformation among the Muslims of the country. He also added that those who are opposing NPR are against the development of the nation.