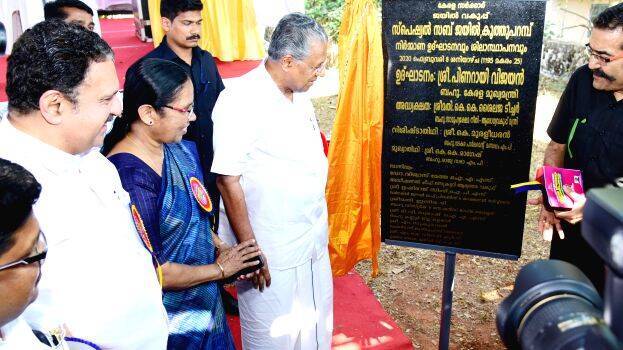 KOOTHUPARAMBU: Chief Minister Pinarayi Vijayan walked down the memory lane when he went to lay the foundation stone of Koothuparambu special sub-jail. It was the same Old police station in Koothuparambu, where he had spent some days in the lock-up in the past, which is being renovated as the sub-jail now.

He shared the harsh experience he had at Koothuparambu police station and later at Kannur Central jail during the Emergency period. "After beating me black and blue in the Koothuparambu police lock-up, the police were taking me in a jeep to Kannur

Another party worker Gopalan from Panur area was also in the jeep. All of us mustered courage as the daring Gopalan was with us. But within a few days, Gopalan's mind changed. He tendered an apology and came out of the jail. Me and others survived all difficulties and harassment. An ordinary person who first lands in jail undergoes lots of mental stress. I stuck to my public life by overcoming all those times," Pinarayi recounted.

Pinarayi Vijayan's thunderous speech in Assembly, brandishing the cloth he was wearing when the police tortured him is part of Kerala political history.