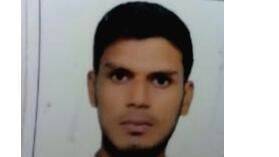 KUZHITHURA: The police have confirmed the terrorist link of Syed Ali (26), who helped the accused-Shameem and Thoufeeq-in the murder of an ASI in Kaliyikkavila.
Syed Ali, who was hiding in a place of worship in Thiruvananthapuram, was arrested by a special squad on Friday. He was then taken to the Nesamani Nagar Police Station in Nagercoil for questioning and the ISIS links were confirmed during the interrogation. A software engineer, Syed Ali also played a key role in creating an app for the terrorist outfit to bypass the NIA.
The accused also revealed that there were plans for bomb blasts in several places under the leadership of Haja Moideen, who was arrested in Delhi. The police also found that Syed Ali collected funds for a group named Tamil Nadu National Leak. The accused will be taken Thenkasi on Monday in connection with another case.