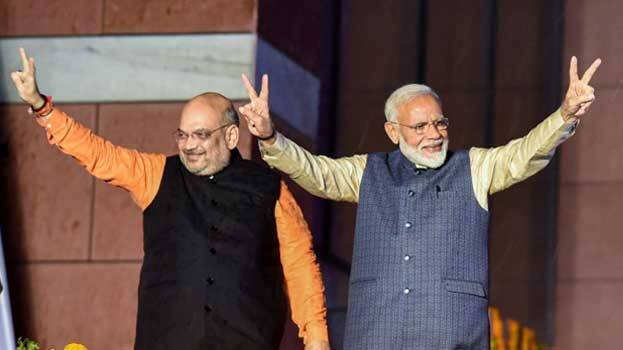 As people across the globe were witnessing the 92nd edition of the Academy Awards, India too witnessed a set of Oscar announcements in the field of politics. It was the Congress Party that came up with a spoof targeting the ruling BJP by announcing winners of various categories ranging from 'best actor in an action role' to 'best actor in negative role'. The announcements were made through the official Twitter handle of the Congress.
In a series of tweets, Congress announced Prime Minister Narendra Modi as the recipient of the best actor in action role award. They also added that BJP MP Pragya Singh Thakur and Uttar Pradesh CM Yogi Adityanath gave tight competition to Modi in this category. 'It takes "56 inches" of "sweat & tears" to win this award. Here are the nominees & winner for best actor in an Action role,' the tweet read.
Union Home Minister Amit Shah was named as the recipient of the best actor in a villain role award for "gifting a set of new villains for a new India." The Congress also took a dig at Delhi Chief Minister Arvind Kejriwal by naming him as the best actor in a dramatic role. Delhi BJP chief Manoj Tiwari was named as the best actor in a comedic role.