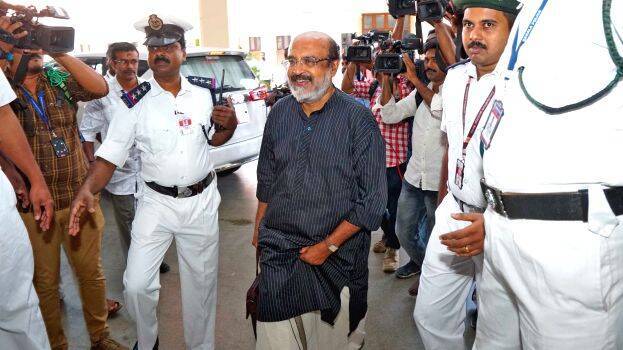 THIRUVANANTHAPURAM: Finance Minister T M Thomas Isaac in his budget speech had said that the government would henceforth hire cars for official purposes in order to tide over the financial crisis of the State. But ironically, the government is reportedly getting ready to buy new cars.

The government disclosed this fact in the documents submitted along with the budget in the assembly.

The allegation is that the cars bought included the one for the use in Kerala house.

The government is getting ready to buy cars for Sales Tax Commissioner, Land Revenue Joint Commissioner, Executive Engineer (PWD, Kottayam), Kerala State Council For Science, Technology and Environment department Executive vice-president,
Urban Affairs Director, Industrial Tribunal (Alappuzha), LSGD Ombudsman and Kerala house.

Meanwhile, Finance Minister's office clarified that the decision to buy these cars were taken well ahead of the presentation of budget.
For all vehicles, token amount has been sanctioned. However, it is not said which kind of cars will be purchased.

Additional fund will be sanctioned by the finance department in accordance with the type of the car that would be purchased. The budget was presented on February 7, when Thomas Isaac declared that only hired car would be used for government departments.

He had also mentioned that if electric cars are hired, at least Rs 7.5 crore could be saved for 1000 cars, cutting the additional cost of Rs 15000 crore.