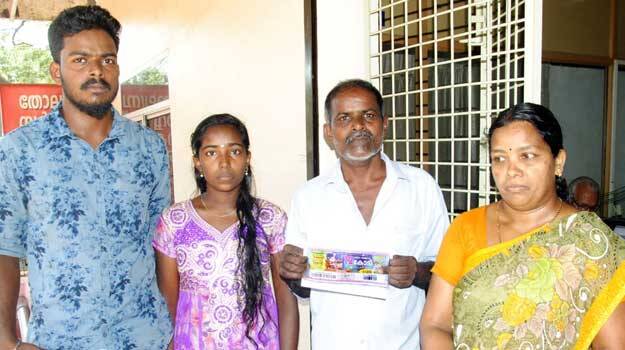 KANNUR: A Kannur native has won the first prize of Christmas-New Year Lottery. The winner is Maloor Koothuparambil Purannel Rajan and the prize money is Rs 12 crore.
The lucky ticket, ST 269609, was sold by Saneesh, an agent from Wayanad district.

After a deduction of 30 pc tax and the agent's commission from the prize amount, the rest will be handed over to Rajan. The agent's commission is 10 pc of the total amount.
Coming from a poor family, Rajan currently lives in a small house in the colony. Athira, Vigil and Akshara are his children.