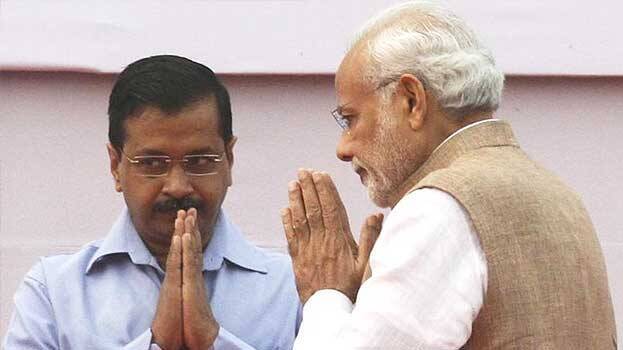 NEW DELHI: Prime Minister Narendra Modi on Tuesday congratulated AAP chief and Delhi Chief Minister Arvind Kejriwal for their landslide victory in the Delhi assembly polls.
The Prime Minister's tweet read, 'Congratulations to AAP and Shri Arvind Kejriwal Ji for the victory in the Delhi Assembly Elections. Wishing them the very best in fulfilling the aspirations of the people of Delhi.'
As of now, the Aam Aadmi Party is leading in 62 seats in Delhi while the BJP leads in 8 seats.