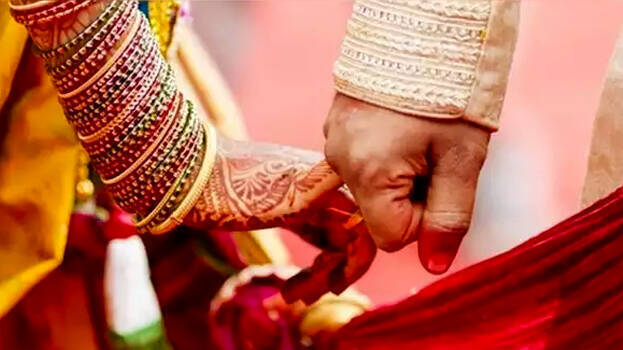 PATHANAMTHITTA: An orthodox parish came forward to conduct the marriage of a Hindu girl from a poor family in Adoor. The marriage held under the aegis of Orthodox parish was that of Ezhamkulam native Karthikeyan's daughter K Kala.

The bridegroom is Nooranadu Pattoor Mannuvadakkethil Yashodhara and Radha's son Ranjith. The parish led the marriage ceremony held at Adoor Parthasarathy temple.
Tapping worker Karthikeyan was afflicted with cancer a year ago. As soon as the treatment started, he was not able to go for work and family income got stalled. It was at this time her daughter started receiving marriage proposals but raising money for it was a problem.

Besides Kala, Kathikeyan also has a daughter and a son. The son is a labourer and the elder daughter a student. Though Ranjith was ready to marry at register office, Karthikeyan wished to see her daughter getting married in customary manner.

Finally, he applied for marriage under Church's Shathabdi Smaraka Mangalya Nidhi. After the marriage, the couple was given a reception at the church. This was third marriage conducted by the church.