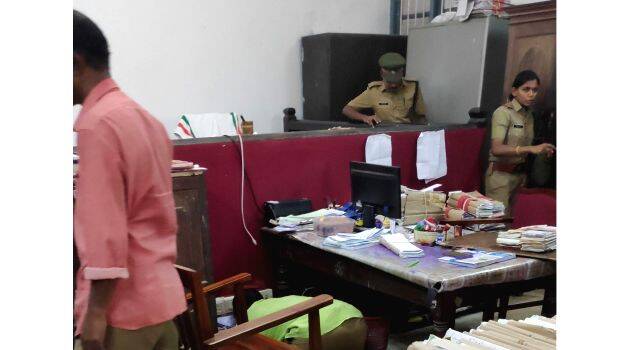 ALUVA: The functioning of the Aluva First Class Judicial Magistrate Court was badly affected after two snakes were found inside the Magistrate's chamber. Following this, the proceedings of the court were stalled temporarily as hundreds of people became anxious about the presence of snakes.
The snakes were first discovered by a cleaner while she was cleaning the chamber. Though managed to catch and kill one snake another one went missing among cupboards and piles of case files. Following this, the forest department was informed. Though a team of forest officers conducted a search for the snake for an hour, they did not succeed in finding the snake.
Later, the court proceedings were shifted to another location by around 12.30 pm.